Al-Khawarij dan al-Murjiah, Sejarah dan Pokok Ajarannya
Syandri

Sekolah Tinggi Ilmu Islam dan Bahasa Arab (STIBA) Makassar, Indonesia
Keywords:
Ideology, Khawārij, Murjiah
Abstract
The emergence of diverse schools in Islam began with the assassination of Uṡman bin Affan. These groups were basically one of the decline causes in the Moslem, and the frst emerging group among all other groups was Khawarij, a group with Takfr ideology that is to accuse great sinner of apostasy. This ideology is indeed an extreme one. However, another contradicted extreme group appeared that is known as Murji'ah with its doctrine believing that the sins will not give any influence towards the faith of a Moslem. Therefore, this study will illustrate the origins and the doctrines of both extreme groups, and among the results, it can be inferred that these groups continuously experienced internal conflicts since their early emergence during the reign of caliph Uṡman bin Affan until the formation of various
sects of each groups.
Downloads
Download data is not yet available.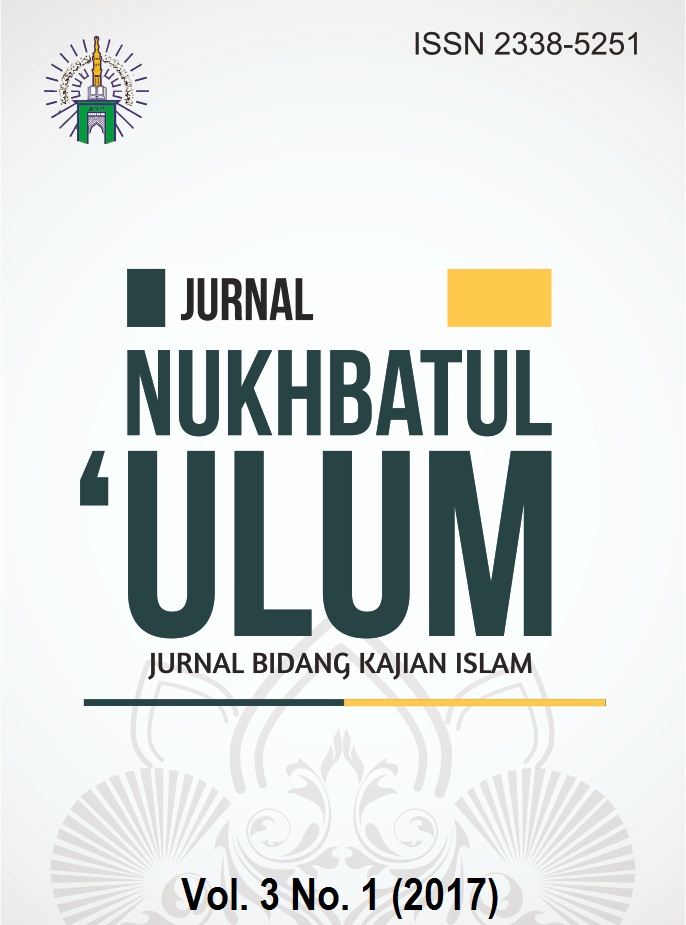 Statistic

Viewed:
446

Downloaded:
5385
How to Cite
Syandri. (2017). Al-Khawarij dan al-Murjiah, Sejarah dan Pokok Ajarannya. NUKHBATUL 'ULUM: Jurnal Bidang Kajian Islam, 3(1), 50-60. https://doi.org/10.36701/nukhbah.v3i1.23