Takyīf Fiqh Pembayaran Jasa Transportasi Online Menggunakan Uang Elektronik (Go-Pay dan OVO)
Hendra Wijaya

Sekolah Tinggi Ilmu Islam dan Bahasa Arab (STIBA) Makassar, Indonesia
Keywords:
Electronic Money, Go-Pay OVO
Abstract
This research explains differences of opinion among muamalah experts contemporary about takyif fiqh (deriving law) of transactions in the use of Gopay and OVO as a means of payment (electronic money) on online transportation services, where there are at least four disputed takyifs, namely al-ijārah alMausūfah Fi al-Żimmah, Wadīah, Qard ṣ , and Ṣ ṣ arf. The differences of takyif fiqh ṣ has implications for the differences of law consequences between legal and illegal transactions in using Go-pay and OVO, this research explained that it is more effective to derive the law according to the Ṣarf contract that is more appropriate than the other contracts, the substance of Go-pay and OVO top up process is the conversion of two similar currency between paper money to electric money. Because Ṣarf contract is the most appropriate form of contract in this transaction, the discount acquired by the consumer from the Go-Pay and OVO payment is considered ataya (gift) that is legal without any usury.
Downloads
Download data is not yet available.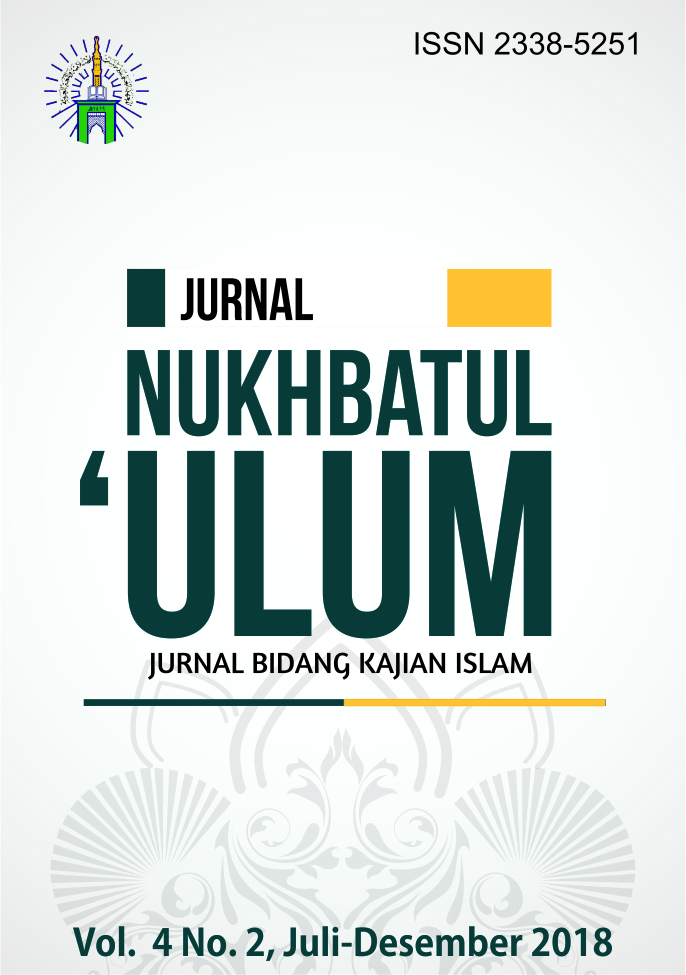 Statistic

Viewed:
631

Downloaded:
1056
How to Cite
Wijaya, H. (2018). Takyīf Fiqh Pembayaran Jasa Transportasi Online Menggunakan Uang Elektronik (Go-Pay dan OVO). NUKHBATUL 'ULUM: Jurnal Bidang Kajian Islam, 4(2), 187-203. https://doi.org/10.36701/nukhbah.v4i2.46